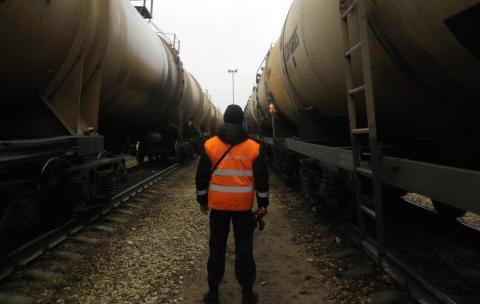 The company has more than 50 years of experience in the rail freight security field, as it was formed on the basis of the SJSC Latvijas Dzelzceļš security department, one of the main tasks of which was rail freight security.
To ensure rail freight security, the company has established excellent infrastructure at major junctions in Rēzekne, Daugavpils, Jēkabpils, Riga, Jelgava, Liepāja and Ventspils where our security groups are based. We can provide rail freight security anywhere in Latvia. In cooperation with a Kazakhstan security company, we have launched a new service - rail freight security from the Baltic States to Kazakhstan and vice versa.
Key tasks of the security staff in relation to rail freight:
acceptance of cargo for security - inspection of labelling;
cargo security during train assembly;
cargo security en route;
security of abandoned trains;
handover of cargo - inspection of labelling;
cooperation with transport operators.
Currently the company is testing new rail freight security methods.